Jamie at
The Perpetual Page-Turner
is the absolute coolest and puts together this survey every year. It was one of the first major things I did back when I started this blog in 2013, so this is my 3rd time completing this survey this year!! I love taking the time to look back on all the amazing books I read and how they affected me and my perception of life.
So here's to another great year of reading in 2015 and to a great year of reading in 2016.
Also all the images are Jamie's as well -- she's seriously so cool.
Note: The survey is for books you read throughout the year, no matter when they were published, and is not limited to just books that came out in 2015!!
Number Of Books You Read: 132
Number of Re-Reads: 21
Genre You Read The Most From: Fantasy/Science Fiction
1. Best Book You Read In 2015?
(If you have to cheat — you can break it down by genre if you want or 2015 release vs. backlist)
I read a lot of incredible books and series this year (Daughter of Smoke & Bone, The Lumatere Chronicles, The Throne of Glass series) and I reread a lot of my favorites this year (Harry Potter, His Dark Materials, Ella Enchanted), but I think my favorite book has to be... Nimona by Noelle Stevenson.
2. Book You Were Excited About & Thought You Were Going To Love More But Didn't?
I'll Meet You There by Heather Demetrios. Everyone who I usually agree with in the book blogging world loved it!! I came close to completely hating it.
3. Most surprising (in a good way or bad way) book you read?
In a bad way: Hunter by Mercedes Lackey or Mastiff by Tamora Pierce. Those were both authors who I adored and they let me down in major ways with those books. In a good way: Nova Ren Suma's The Walls Around Us. I hadn't read anything by her, and I loved The Walls Around Us; it was so incredible.
4. Book You "Pushed" The Most People To Read (And They Did)?
It might be Nimona or The Wicked and the Divine. I got several friends into graphic novels this year (or they were willing to be pushed into it finally). Which was exciting.
5. Best series you started in 2015? Best Sequel of 2015? Best Series Ender of 2015?
I think the best series I started was Throne of Glass or A Darker Shade of Magic. The Best Sequel was probably Shadow Scale. I enjoyed Seraphina a lot, but Shadow Scale took the plot/world to a whole new level. Best Series Ender was either Quintana of Charyn or Days of Blood & Starlight.
6. Favorite new author you discovered in 2015?
Hm...Laura Lam, Laini Taylor, V. E. Schwab or Sarah J. Maas. I read books from all of them this year and adored them all. I don't think I can pick until I read a second book (or a book outside the single series).
7. Best book from a genre you don't typically read/was out of your comfort zone?
I don't typically read historical fiction but Rose Under Fire by Elizabeth Wein was incredible. And I read four non-fiction books this year--The Circus Fire by Stewart O'Nan was particularly upsetting and amazing.
8. Most action-packed/thrilling/unputdownable book of the year?
Probably Vision in Silver by Anne Bishop, or else the entire Throne of Glass and Daughter of Smoke & Bone series.
9. Book You Read In 2015 That You Are Most Likely To Re-Read Next Year?
Probably Vision in Silver. I cannot wait for the next book in that series. Or Nimona. Or Nightbird by Alice Hoffman.
10. Favorite cover of a book you read in 2015?
Okay best four here (I'm terrible at picking things).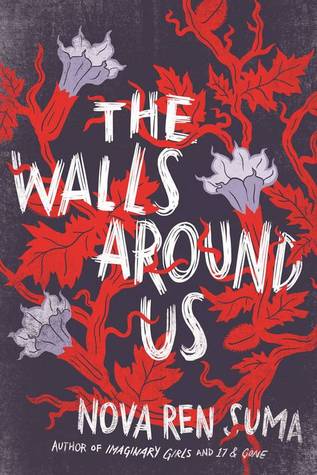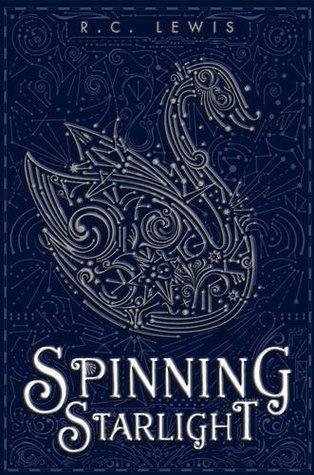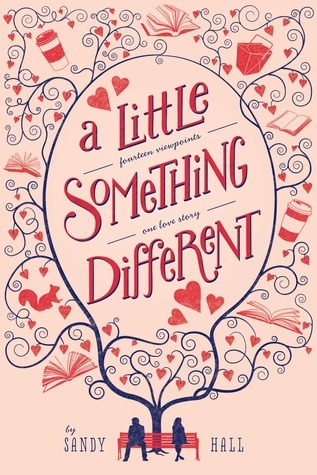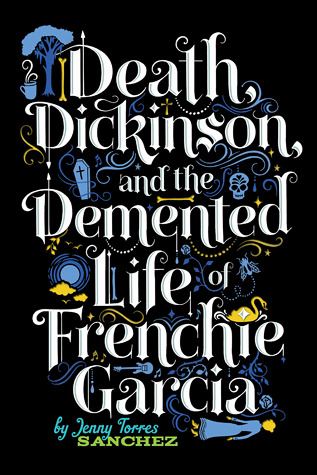 11. Most memorable character of 2015?
Hmmm. Probably Nimona.
12. Most beautifully written book read in 2015?
Ohmygosh. I loved how Deerskin by Robin McKinley was written. Also Aristotle and Dante Discover the Secrets of the Universe by Benjamin Alire Saenz.
13. Most Thought-Provoking/ Life-Changing Book of 2015?
I've spent a lot of time thinking about Kaitlin Ward's Bleeding Earth. (Because it really freaked me out). Also Akata Witch by Nnedi Okorofor (can't wait for the sequel in 2016!!) and Melina Marchetta's Lumatere Chronicles.
14. Book you can't believe you waited UNTIL 2015 to finally read?
Probably The Throne of Glass series, The Daughter of Smoke & Bone series or Aristotle and Dante.
15. Favorite Passage/Quote From A Book You Read In 2015?
"What had she thought, that love was a toy, something easy and sweet, just to play with? Real love was dangerous, it got you from inside and held on tight, and if you didn't let go fast enough you might be willing to do anything for its sake."
"Misfortune never waits to be invited in. He comes to the door and takes off his hat, pretending he's welcome. He sits at your table and never leaves until he sees your bones."
"I got to thinking that poems were like people. Some people you got right off the bat. Some people you just didn't get--and never would get."
Dead souls dream only of death. Small dreams for small men. It is
life
that expands to fill worlds. Life is your master, or death is. You are a lord of ashes, a lord of char. You are filthy with your victory. Enjoy it, Joram, for you will never know another. You are lord of a country of ghosts, and that is all you will ever be.
16.Shortest & Longest Book You Read In 2015?
Shortest: Lumberjanes: Friendship to the Max by Noelle Stevenson
Longest: Harry Potter and the Order of the Phoenix by J.K. Rowling
How I did this: Went to my read books on Goodreads and sorted by page number and just looked for what I knew I read this year that was the shortest and longest.
17. Book That Shocked You The Most
(Because of a plot twist, character death, left you hanging with your mouth wide open, etc.)
Probably The Wicked and the Divine.
18. OTP OF THE YEAR (you will go down with this ship!)
(OTP = one true pairing if you aren't familiar)
Karou and Akiva (Daughter of Smoke & Bone)
Celaena and Chaol (Throne of Glass)
Meg and Simon (The Others)
19. Favorite Non-Romantic Relationship Of The Year
Hm...I love Meg and Henry (from The Others). Also The Lumberjanes crew and Nimona and Sir Blackheart. The Rat Queens crew. Flora & Ulysses. So many good non-romantic relationships.
20. Favorite Book You Read in 2015 From An Author You've Read Previously
The Lumatere Chronicles by Melina Marchetta. Pillars of the World and Vision in Silver by Anne Bishop. Deerskin by Robin McKinley
21. Best Book You Read In 2015That You Read Based SOLELY On A Recommendation From Somebody Else/Peer Pressure:
Melissa
pressured me into reading The Lumatere Chronicles which I loved a lot.
22. Newest fictional crush from a book you read in 2015?
Hmmm probably Chaol. Or Akiva. I love them both so much but in different ways. Probably Chaol though.
23. Best 2015 debut you read?
Nimona by Noelle Stevenson
24. Best Worldbuilding/Most Vivid Setting You Read This Year?
Daughter of Smoke & Bone series.
25. Book That Put A Smile On Your Face/Was The Most FUN To Read?
Unfortunately, the Milk by Neil Gaiman. I could not stop smiling reading it!
26. Book That Made You Cry Or Nearly Cry in 2015?
I'm a huge crier, so this could be a long list. But I think I'll stick to The Circus Fire cause it made me ugly sob like every paragraph for a solid 200 pages.
27. Hidden Gem Of The Year?
There could be a lot of these, but I think Pantomime by Laura Lam hasn't gotten nearly as much love and attention as it deserves.
28. Book That Crushed Your Soul?
Rose Under Fire, Quintana of Charyn or Crown of Midnight. Those were all really hard to read for various reasons.
29. Most Unique Book You Read In 2015?
I would say A Little Something Different by Sandy Hall for format and Bleeding Earth by Kaitlin Ward for concept.
30. Book That Made You The Most Mad (doesn't necessarily mean you didn't like it)?
Mastiff by Tamora Pierce. I can't get over how much it betrayed me.
1. New favorite book blog you discovered in 2015?
I'm terrible at keeping track of new blogs, but I did start following a lot of Bookstagrams this year. So I think I'm going to go with that format as a whole.
2. Favorite review that you wrote in 2015?
3. Best discussion/non-review post you had on your blog?
I didn't do many non-review, non-event (like TTT) posts, but
I did one
which was by default the best haha.
4. Best event that you participated in (author signings, festivals, virtual events, memes, etc.)?
I met Sarah Dessen at an event which was awesome. And I met Libba Bray at an event which was also super awesome.
5. Best moment of bookish/blogging life in 2015?
I tried to post to Twitter more which got author responses which made my life every time. I just get so excited.
6. Most challenging thing about blogging or your reading life this year?
My school took over my life this year. It was hard to keep up with blogging (or reading books that weren't required for school) But I'm done in May and then I can redevote my time to my blog!
7. Most Popular Post This Year On Your Blog (whether it be by comments or views)?
8. Post You Wished Got A Little More Love?
I love when people comment. I'm happy to see my view count go up, but when I get a comment it makes my day. I try to always comment back and check out the commentor's blog.
9. Best bookish discover (book related sites, book stores, etc.)?
I guess technically this is where I should put Bookstagram. :D
10. Did you complete any reading challenges or goals that you had set for yourself at the beginning of this year?
Uhhh one? I'm doing a review of my reading goals next! Keep your eyes out for it!
1. One Book You Didn't Get To In 2015 But Will Be Your Number 1 Priority in 2016?
WINTER. And Queen of Shadows. I bought them both basically the day they came out but didn't have a chance to read either of them.
2. Book You Are Most Anticipating For 2016 (non-debut)?
Hmmm Marked in Flesh by Anne Bishop? It's the next in The Others series. Or The Winner's Kiss??
3. 2016 Debut You Are Most Anticipating?
I haven't been in tune to what's debuting! I know a lot that are coming out from familiar authors, but can't think of any debuts. So if you know ones I should take a look at, leave it in the comments!
4. Series Ending/A Sequel You Are Most Anticipating in 2016?
Marked in Flesh and The Winner's Kiss!
5. One Thing You Hope To Accomplish Or Do In Your Reading/Blogging Life In 2016?
Read 150 books!
6. A 2016 Release You've Already Read & Recommend To Everyone:
I haven't really read any 2016 releases except for Bleeding Earth by Kaitlin Ward ( which keeps getting it's publication set back :( But it's good and creepy so I do recommend it!)
Let me know if you did Jamie's survey and I'll check it out!! Happy New Year's Book Bloggers!!